Description
Baby Head Protection Pillow is a bee-shaped pillow that can be put on the baby's head like a dress. It has wings and antennae, providing full protection for the baby. The design of this product is very detailed and cute. The shape and size of the wings are just right to protect your child from bumping his or her head against things. This pillow will make your child look adorable. This product is made with high-quality materials that allow you to wash it in cold water when needed and hang dry.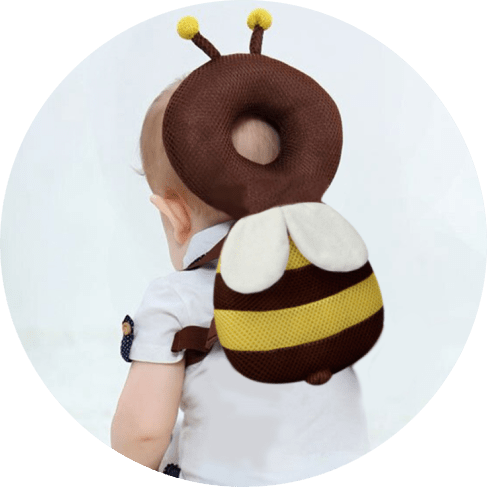 The protective bee
to the rescue
Your child will love putting on this bee pillow, which is almost like a costume. With fun wing and antennae detailing, this cute pillow delivers cushy impact protection from falls and accidental trips.
All-around protection
Our busy bee is more than a cute cushion — it's a safety device that protects the head, shoulders, neck, and back of your child in the event of a fall. A donut-style head cushion and plush, wide body help absorb impact and sharp corners. Don't compromise on safety with this uniquely-designed, made-for-safety cushion that wears just like a backpack for impact protection where it matters most.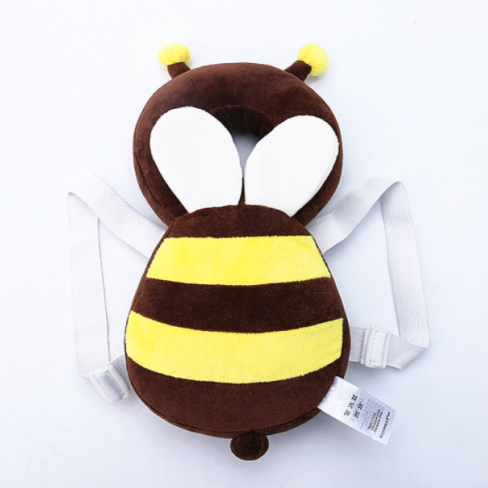 100% comfort and fit
Let your little one run around like a real busy bee while wearing this nearly weightless pillow made of velvet and cotton and stuffed with 100% polypropylene cotton that is breathable and fluffy. To your kid, this Baby Head Protection Pillow (that measures 8 x 3 x 14 inches (L x W x H) will just be a wearable toy they can fly around in; to you, it's a safety device for greater peace of mind.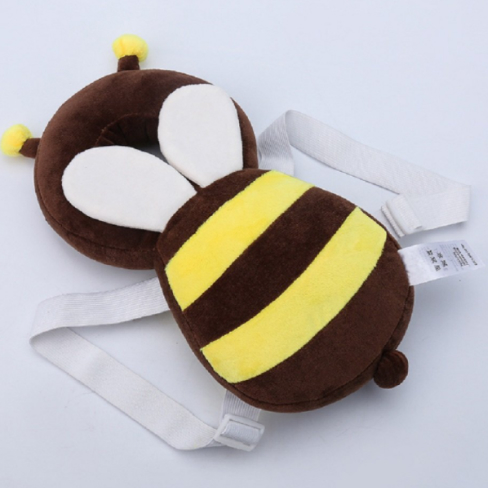 Easy to put on
Like backpack straps, our bee cushion features adjustable straps to fit comfortably to your child.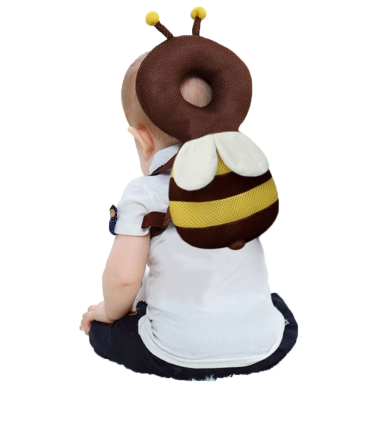 Like a snuggle buddy
When not being worn, your baby can still hold or lie on the plush for supportive comfort.