Description
Looking for a sleek and bulk-free container to store your baby formula milk? This bear-shaped baby powder container is a sigh of relief for moms and caretakers. Our container is designed to be as convenient as possible for caretakers, with three separate mini containers that can be used to store different types of formula milk. Plus, our container is made from durable materials that can withstand even the roughest of falls or bumps.
Let the bear
handle snack time
Like a mini lunch box, our Baby Powder Container helps secure all your baby's fruit, crackers, and formula powders in one sleek, bulk-free container. A cute bear-face cap with a convenient carrying handle makes the case extra cute and easy to find with all your other baby gear.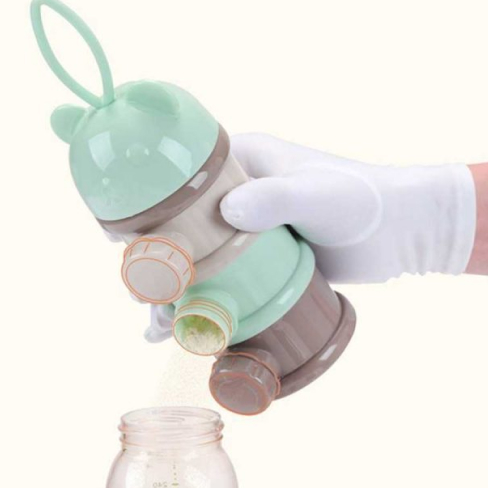 House three snacks
or powders
Each Baby Powder Container from us features three easy-to-use containers for prepping snacks and formula powder for your little one. No more mess or bulk, whether in the kitchen counter or in the backseat of a car. Each layer carries 60 grams of whatever you need, and features a lid-screwed side dispenser, making it perfect for dispensing formula or powders. No fussy spoons or lids.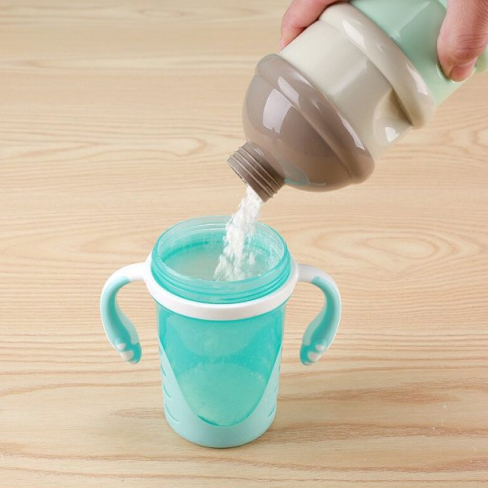 Durable and reliable
Constructed of polypropylene plastic, our container is built to last use after use, trip after trip. Its handle on the cap makes it easy to carry or clip to a backpack or baby bag with ease. Container is 2.8 inches in width, 6.7 inches in height, handle is 2.3 inches in height.
Each container layer and the cap wash easily with liquid soap and water. Use this storage solution over and over again and save money — and the environment — in the long run.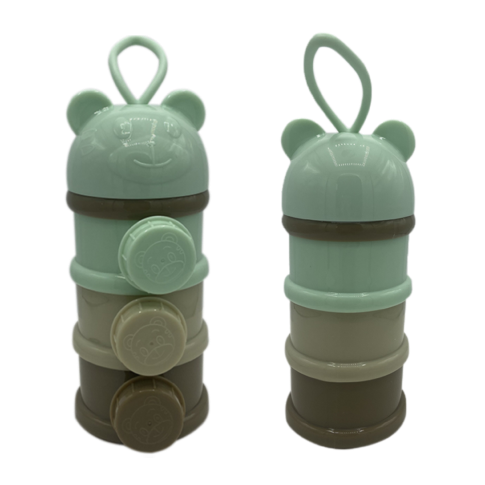 A great gift that'll be appreciated
Give convenience for caretakers, first-time parents, and anyone looking after a child but is always on the go.
Our Baby Powder Container delivers seal-tight convenience for snacks, mini meal portions, and formula powder for fuss-free, mess-free on-the-go feeding to your little one.